Play Space - November 2015
The first Play Space we held was the culmination of a year and a half of work we did in investigating accessible music technology. It was held at the Nesta building in Central London. We invited music technology companies, developers, music makers and the public to come play, learn new things and share our experiences.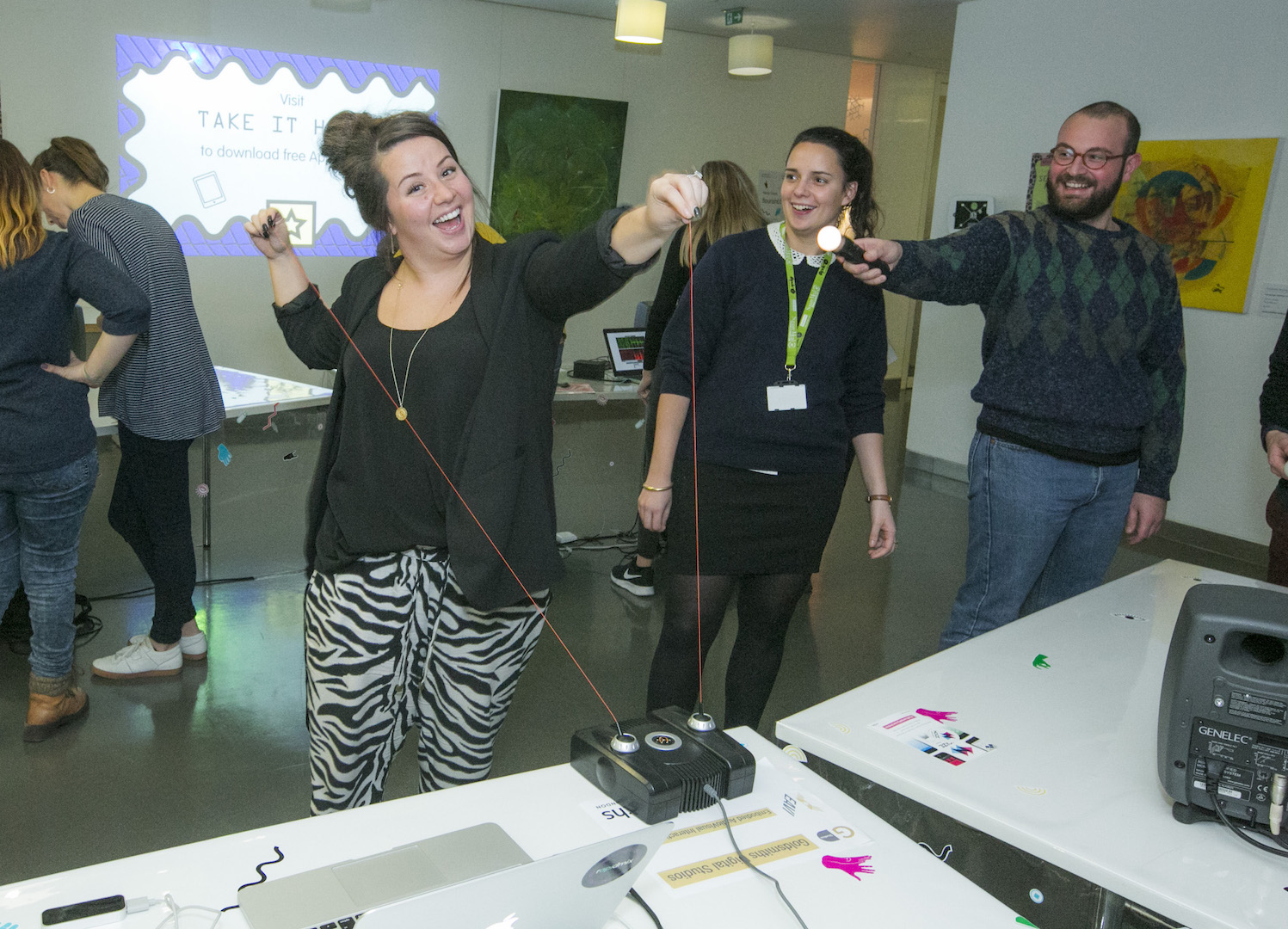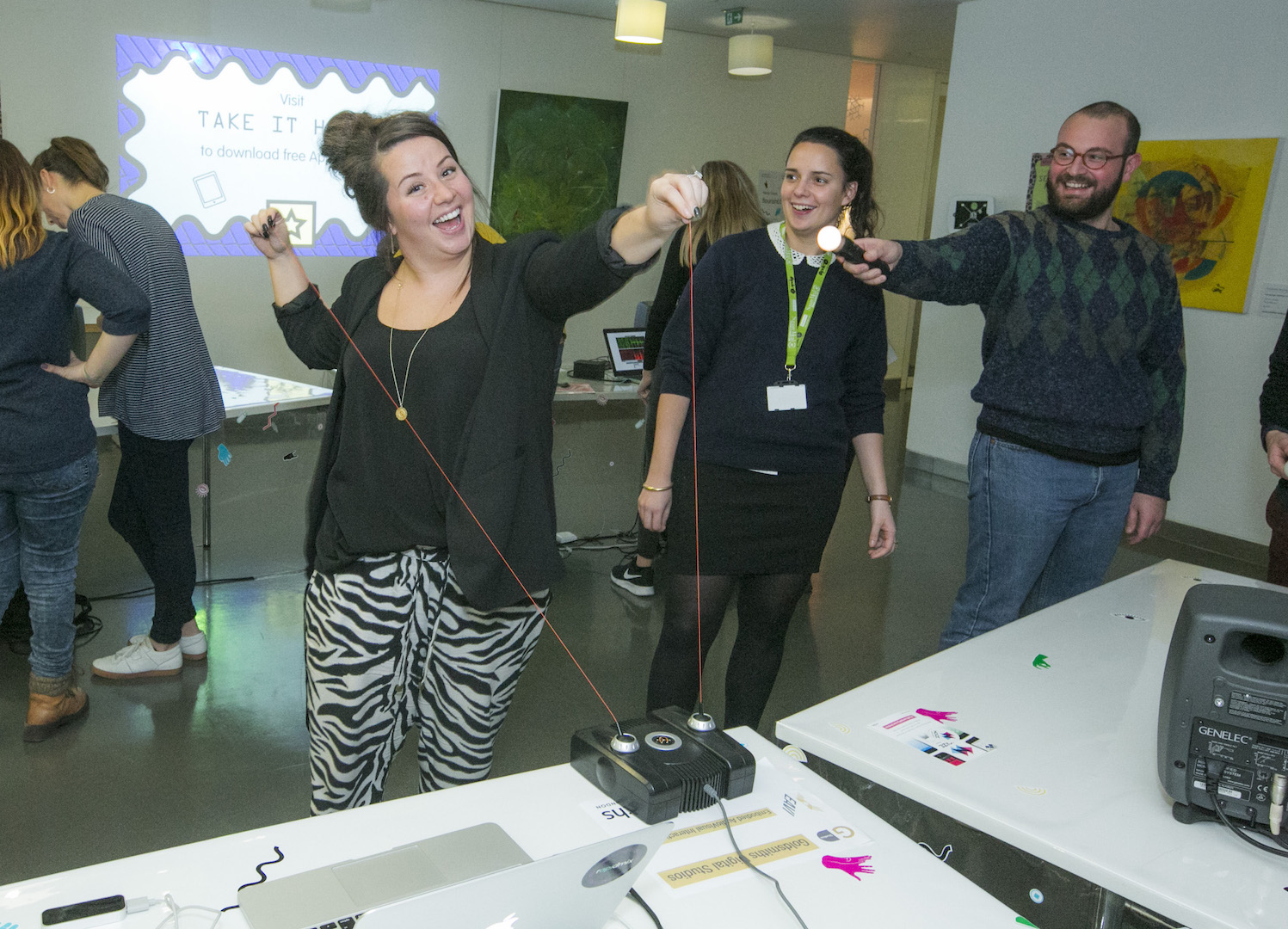 Photos by Piers MacDonald
The technology companies that attended were -
Roli
NuDesine (AlphaSphere)
Dentaku
SubPac
School of Noise
Studio Amplify.
We had a number of members of the Goldsmiths EAVI department demonstrating their experimental tech they had been working on.
Rebecca Fiebrink with the Wekinator
Simon Katan with the SLApp
Nuno Correia with ShapeTone
Dr Adam Parkinson with the HapticWave
Miguel Ortiz with EMG Sonification
And we had discussions led by Lilly Cook and Justin Spooner with:
The team from Goldsmiths EAVI and Casper Sawyer from Public Domain Corp.
Tim Plyming from Nesta and Sophie Solomon from ROLI
Hari Singh creator of the new AC Sabre app, and the artists Tim Exile and Robert Szymanek
Jon Eades from Abbey Road RED
Sam Aaron from Sonic Pi
Dan Mayfield from School of Noise
Mark Williams & Richard Phoenix from Heart n Soul
Sam Dook & Gareth Evans from Carousel